Merger & acquisition (M&A) activities are attractive to foreign investors, especially those from Japan, according to a survey conducted by Jones Lang LaSalle Vietnam (JLL Vietnam), one of the foreign real estate services firms in Vietnam.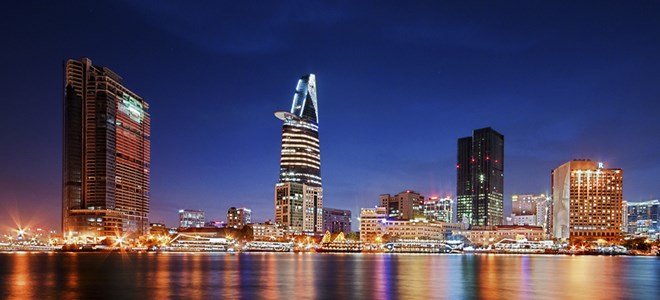 Part of HCM City at night (Source:Internet)
The firm said foreign investors will continue seeking investment opportunities in big cities, citing that the central city of Da Nang is now a preferred destination for property investors as it boasts advantages in infrastructure and environment, and particular products.
M&A activities in the sector have been active, especially since the new Law of Real Estate Business took effect last year , according to experts.
Marc Townsend, managing director of CBRE Vietnam, said successful M&A activities bring great benefits to both buyers and sellers. It is necessary to have precise and transparent information in order to get M&A activities' benefits, he said.
Foreign direct investment (FDI) in the real estate sector ranked second in Vietnam with 25 newly-licensed projects valued at 634 million USD.
The real estate FDI accounts for 5 percent of the total FDI capital in the country, mainly from the Republic of Korea, Singapore and Japan./.
Vietnam News Agency